03.10.22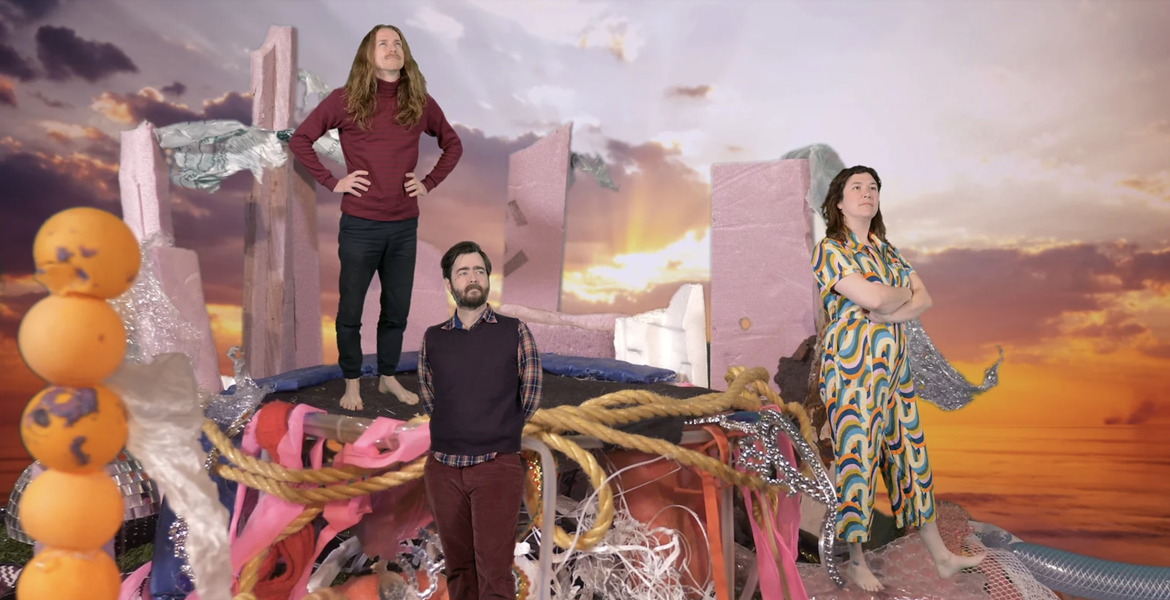 Tickets für
The Burning Hell

"Garbage Island" Releaseshow 03.10.22 in Berlin, Kantine am Berghain
Tickets – The Burning Hell
Berlin
---
Informationen
BITTE TESTET EUCH VOR DEM KONZERT AUF CORONA. DAMIT DIE BAND IHRE EUROPATOUR SICHER FORTSETZEN KANN: DANKE.

3.10.2022 Kantine am Berghain

THE BURNING HELL
Garbage Island - Releaseshow
Label: BB*ISLAND
https://www.theburninghell.com/
support
Toby Goodshank & Mathias Kom
Based in Newfoundland, The Burning Hell is led by songwriter Mathias Kom and currently features multi-instrumentalist collaborators Ariel Sharratt and Jake Nicoll. 2022 will see the release of the band's latest album Garbage Island on You've Changed Records in Canada and BB*Island internationally, supported by tour dates in Canada, the UK, and Europe.
Over a varied musical career, The Burning Hell have remained idiosyncratic and unclassifiable, much to the delight of those who love them. Although musical style and influence differs from record to record, the constant has always remained Kom's singular outlook on the world: wise and naive, cynical and life-affirming, full of brilliant, unexpected narratives and a deeply felt generosity of spirit. The band's live performances underscore these themes: they exhibit a joy and camaraderie too infrequently seen on stage. Indeed, the essence of the band is inclusive and celebratory; whether on stage or on record, there's something for everyone. As Tom Robinson of BBC Introducing said about The Burning Hell, "even Jesus is going to enjoy this, once he finally gets here."
"The wordy songsmith behind Canadian quintet The Burning Hell, Mathias Kom has a dry wit and sharp eye that elevate indie-rock tunes into offbeat storytelling treats."
Uncut Magazine
"Canada's The Burning Hell write the kind of literate, funny, catchy songs that makes you want to learn all the words and shout them passionately back in their faces."
Drowned in Sound
"Kom sings what he sees, from truculent kids and their smugly indulgent parents to corrupt corporate greed, to some things he doesn't: Norse gods and the futility of cults. His half-spoken baritone will appeal to fans of punk vet Jonathan Richman, the music to those of pioneering alt-rockers They Might Be Giants. If that sounds a little too college-rock clever, rest assured that Kom's music falls on the right side of the indie rails, knowing but always careful to let the listener in on the joke."
Q Magazine
"The Burning Hell are expert musicians, but onstage, more than with other bands, there's a palpable sense of friendship that comes first. It made for a contagiously enthusiastic set that fired up the crowd, who packed in close to the stage to celebrate with the band. If Lawnya Vawnya is about music, community and love, then the Burning Hell are perfect standard bearers; their performance was a stirring mix of all three." Exclaim! Magazine review of The Burning Hell at Lawnya Vawnya
The Burning Hell Garbage Island Album Releasedate: 24.6.2022. BB*ISLAND
Die VA ist inklusiv und barrierefrei
BITTE TESTET EUCH VOR DEM KONZERT AUF CORONA. DAMIT DIE BAND IHRE EUROPATOUR SICHER FORTSETZEN KANN: DANKE.